Know some of the kali linux tool list that you can use for bug bounties and cybersecurity.
INTRODUCTION
Do you know that there are a lot of pre installed tools in kali linux that can be used to automate bug bounty hunting and penetration testing with ease? If no, then you are at the right place!
Hi everyone! In this article, we will see some of the kali linux tool list that are used by most cybersecurity researcher and bug bounty hunters. For those who don't know about kali linux, "It is an Advanced Penetration Testing Linux distribution used for Penetration Testing, Ethical Hacking and network security assessments". Read more about it here.
Annonucement: If you want to learn how hackers hack millions of accounts on a website, Then check out this beginner friendly course which will teach you how to perform account takeovers in real world websites that will boost your bug bounty hunting skills from basics to advance level.
KALI LINUX TOOL LIST
Let us discuss some of the best tools in kali linux for cybersecurity and bug bounty.
1. SUBLIST3R
Sublist3r is a Python tool for listing website subdomains using OSINT. Useful for collecting subdomains of domains targeted by penetration testers and bug hunters. Sublist3r lists subdomains used by many search engines such as Google, Yahoo, Bing, Baidu and Ask. Sublist3r also lists subdomains for Netcraft, Virustotal, ThreatCrowd, DNSdumpster, and ReverseDNS.
To install sublist3r in kali linux you just need to type the command below:
sudo apt install sublist3r -y
2. AMASS
The OWASP Amass Project performs network mapping of attack surfaces and external asset discovery using open source information gathering and active reconnaissance techniques.
To install amass in kali linux, you need to type the following command:
sudo apt install amass -y
3.BURPSUITE
Burp or Burp Suite is a set of tools used for penetration testing of web applications. It was developed by the Portswigger company, which is also the pseudonym of its founder, his Dafydd Stuttard. BurpSuite aims to be an all-in-one toolset and its functionality can be extended by installing add-ons called BApps.
This is the most popular tool among professional he web app security researchers and bug bounty hunters. Its ease of use makes it a better choice than free alternatives like OWASP ZAP. Burp Suite is available in a free Community Edition, $399/year Professional Edition, and $3999/year Enterprise Edition.
Burpsuite is one of the favorite tool used by both bug bounty hunters as well as cybersecurity researcher. Check out some of our live practical of hacking using burpsuite:
4. SQLMAP
Sqlmap is an open source penetration testing tool that automates the process of detecting and exploiting SQL injection flaws and taking over of database servers. It comes with a powerful detection engine, many niche features for the ultimate penetration tester and a broad range of switches lasting from database fingerprinting, over data fetching from the database, to accessing the underlying file system and executing commands on the operating system via out-of-band connections.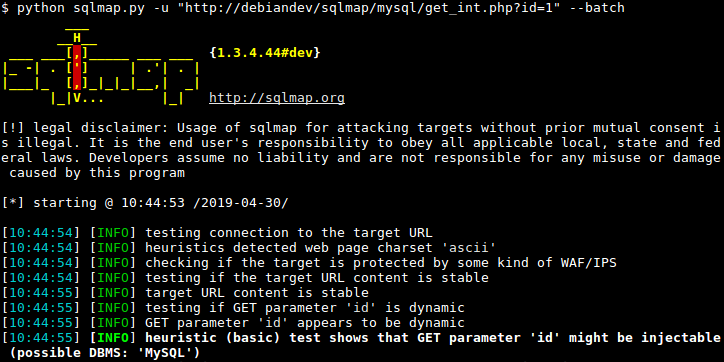 In case if you don't have sqlmap installed, then type the command below in your teminal:
sudo apt install sqlmap -y
5. NMAP
Nmap, short for Network Mapper, is a free and open source tool used for vulnerability checking, port scanning and, of course, network mapping. Despite being created back in 1997, Nmap remains the gold standard against which all other similar tools, either commercial or open source, are judged.
To install nmap in kali linux, you just need to type the command below:
sudo apt install nmap -y
CONCLUSION
Overall, these tools provides an immense power to hackers,penetration tester as well as cybersecurity researchers. I hope you all have learnt something new in this article. If you guys have any doubts or issues then please let me know in the comment section.
Join our telegram group for latest trends and updates in cybersecurity world. Click here
Check out our YouTube channel over here
CYBERSECURITY COURSES:
Learn Hacking Windows With Python From Scratch(2022)
Learn how to create advance payload that can be used to hack windows without being detected by any antivirus till now. Click on this link to know more
The Ultimate Guide to Hunt Account Takeovers(2022)
Learn how to perform account takeover vulnerabilities because of website misconfiguration from basics to advance and boost your bug bounty hunting skills! Click on this link to know more.